Engine Carbon Solutions
Here at Engine Carbon Solutions we design and manufacture equipment. Products like engine carbon cleaning machines and DPF fluid to name a few. We have over 30 years of experience and provide training for our dealer network. Engine Carbon Solutions are the premier UK company for engine carbon cleaning machines. Furthermore we are one of the longest running family businesses doing this work.
What do we do ?
As manufacturers we make product to reduce carbon build up in engines. With our extensive knowledge and testing facility we make quality products. We specialise in low emissions equipment and emissions reduction equipment for all engines.
To make this available to everyone we have an extensive dealer network of specialists in the UK.
However to ensure this is the best network we provide fully certificated training to our dealers. Furthermore our products are only available direct or from our dealers. All our products are our own designs we don't import products and rebadge them.
What is engine carbon cleaning ?
We offer engine carbon cleaning. This is a 1 hour process that is safe and good for your engine.
Reducing your carbon build up in the engine means it runs better and also reduces major component failures like Turbo's, EGR and DPF.
Why does this happen ?
Every combustion engine petrol or diesel suffers with carbon build up. This has a detrimental effect on power performance and fuel efficiency. Our carbon cleaning treatment will safely and effectively clean your vehicles complete combustion and inlet system while removing the build-up of carbon. Leaving your engine running smoother and quieter with improved throttle response regained torque performance and often fuel efficiency and reducing your engines emissions considerably.
Benefits
Extend the life of your engine avoid expensive repairs! Decarbonising your vehicle engine will not only improve performance and efficiency it will also help prevent future issues with expensive repairs like EGR valves turbos, catalytic converters, DPF filters, keeping these parts clean can save you thousands on replacement.
Our service works connecting our carbon cleaning machine to your vehicle. Simply connect to your battery and the engines air intake system. Then run our machine for 1 hour.
How is this done ?
The process is simple and dose not involve stripping any engine components. All that is required is for a small pipe to be connected to the air intake on your engine. And our machine does the rest.
Environmentally friendly; No harmful chemicals used!
Easy to Book a treatment.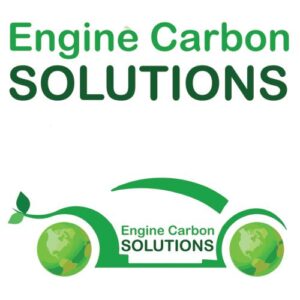 Diagnostics
DPF Cleaning
Engine Carbon Cleaning
HQ
Hydrogen Approved Installer
Main Distributor
Product Demonstrator
Sales
Contact Details
Address: Inverness, Academy St, Inverness IV2 3PY, UK
Email: info@enginecarbonsolutions.co.uk
Telephone: 08007747134