£8,995.00
ECS 6C Pro 24v Truck engine carbon cleaning machine
Available on back-order
Description
ECS 6C Pro Truck carbon cleaning machine
After years of development the long awaited ECS 6C Pro Truck carbon cleaning machine is here. Our new range of ECS 6C Pro machines designed by us here in the UK and also built in the UK in a factory with ISO 9001. We have a 3 machine range covering cars, trucks and High Capacity engines for industrial use. By tailoring each machine to a specific range of engines we can ensure the right machine for your needs.
Our new ECS 6C Pro truck carbon cleaning machine is NOW here. The full range will be 3 machines starting with the 12v car machine , then a 24v truck machine and finally a 24v High Capacity machine for large commercial engines in industrial equipment. All will be using the same design and casing making them really portable but feeling solid. Weighing in at only 11.5kgs it can be easily moved by a technician and because it is powered from the source vehicle it requires no noisy external power sources required.  As we get ready to finally launch our new ECS 6C Pro range of portable carbon cleaning machines the addition of the 24v machine is a first in many ways.
Here is why.
First 24v portable engine carbon cleaning machine with patented design – connects to vehicle battery
Our patented and trademarked fluid using powder detergents – provides good, safe cleaning
First to be portable in the commercial market place – our first machines made in 1998
CE approved and fully tested design of this type – a must for selling products in the UK and Europe
UK designed and built machine of it's type – over 30 years of expertise in our products
First commercially available machine to offer 2 years warranty – we have faith in our products
Small but strong the ECS 6C Pro range offer a portable machine with a strong and robust feel. Our fully portable Truck engine carbon cleaning machine is better by design. The steel frame is powder coated for long lasting looks and the machine is a nice weight making it feel sturdy.  With our new electronic control which offers a digital timer that counts down from 60 minutes and when at zero it stops the machine plus giving the operator a time left on the display to allowing them to effectively manage their time. A time effective and cost effective way to engine carbon clean trucks. As with all our products we can offer finance leasing at very good rates. For more details just email or call free. Our products are available direct only.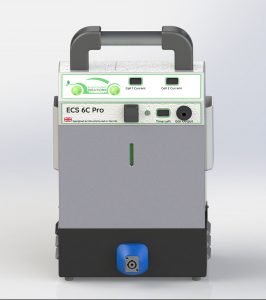 Contact Details
Address: