Sale!
£80.00
Remap tuned file service contact by email first
Description
Remap tuned file service
We offer a basic remap tuned file service. We cover most makes and models for stage 1 or stage 2 only. Things we don't do. Well we don't do pop and bang maps, crackles etc. What we can do is a professional tune all done in house on a registered WinOLS software. And all our files have been tested on our 4 wheel drive dyno. So you can be confident that all our files will be right first time.


Options
Of course we can offer options to your tuned file. For instance we can do a fault code delete. Or perhaps you have an off road vehicle and need an EGR or DPF delete. Then these are options we can offer where it is legal to do so. We also offer specialist tuning for vehicles fitted with HHO or hydrogen on demand systems. This is something we do a lot and fully understand the requirements to get the best out of your HHO system. We also do NOx reduction tuning. Again a specialist thing to reduce the amount of NOx in the exhaust gas content. Furthermore we have done loads of NOx  reduction especially on VAG vehicles.
How this service works ?
It's always best to email us first and find out if we can offer this service before you purchase here on our online shop. Give us the details of the vehicle and what you are looking for. In the unlikely event that your vehicle is not one we are familiar with then we will tell you.  Honesty is always the best policy. However if it is something we can do then you can go-ahead and purchase the tuned file. Once we receive the email with the standard file attached and all the necessary details we require one of our file writers will start working on your file. Something you should understand is this is not a cheap database file turned around in under 1 hour. We should have a file turned around to you in 24 hours. So for more information please get in touch.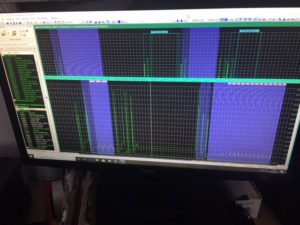 Contact Details
Address: