Sale!
Description
Secondhand HDP 8000 Mk4-auto
So just in is a secondhand HDP 8000 Mk4-auto. This machine is in very good condition and has just been upgraded in our workshop. This is a real testament to our machines reliability as this design started in 1997. This mk4 machine is just over 1 Year old and is a trade in for a new machine. Now after a full service in our workshops this is going to go on for a long time. We now produce a mk5 version of this machine and this is a rare chance to get a secondhand HDP 8000mk4-auto.  A simple and reliable machine. Small and compact. This machine is a great product for someone starting out in the carbon cleaning business. With a low investment and high return you can be up and running very quickly.
Info on secondhand HDP 8000 mk4-auto
Dimensions – 300mm Height , 230mm Wide , 120 Depth
Power requirements – 12v dc supply from subject vehicle.
Fluid type – ECS Ltd special 9 detergent mix designed for petrol and diesel engines.
Vehicle types – 49cc to 8000cc petrol or diesel plus Mazda Rotary safe.
Benefits
Safe
Reliable
Versatile
Compact
Low cost of use
Low maintenance
Manufactured and designed by us in the UK and available from stock.
Carbon cleaning machine fluid
Something we get asked a lot is how much fluid will I go through ? Well the simple answer is not a lot. Normally our dealers go through around 1 litre every 12 months. So not a lot. This makes it a cost effective way to do engine carbon cleaning. And remember our fluid is detergent based other products may damage your machine. We do not use potassium hydroxide (Koh) in our machines and the use of this is prohibited in our machines.
What you get
With this second-hand HDP 8000 mk4 – auto machine it will come fully serviced and ready to go. As an added bonus you will also get one of our 12 months warranties for added piece of mind. Furthermore our machines are fully CE approved and safe to use and legal to sell here in the UK. Your buying a British built product not rebadged products from Asia.
HDP 8000 mk4-auto engine carbon cleaning machine
Power cables
Hose pipe
Fluid
Serviced and ready to use
24 months warranty
NO VAT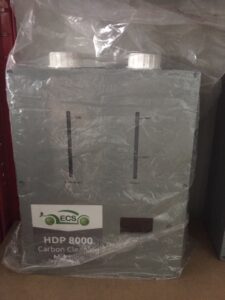 Contact Details
Address: