Vehicle low emissions technology
Here at ECS we provide vehicle low emissions technology for all petrol and diesel engines. Using our own patented designs with decades of testing we can offer the best solution for you. We offer hydrogen based technologies for internal combustion engines. This not only provides a better running engine with fewer issues caused by carbon build up but also reduces emissions output. Here are the details from our own van. These show the emissions reductions we got using one of our own hydrogen on demand bespoke systems. Please note that in order to get comparable results we would require to design a bespoke system as every vehicle is different.
Test results
Make: Ford
Model: Fiesta
Engine: 1600 Euro 5
Year: 2012
Fuel: Diesel
Mileage : 77,900
CO: 27.8% reduction (combined)
NOx: 31.2% reduction
PN: 86% reduction
MPG: 10% improvement average over a 500 mile test.
Furthermore
Understanding that not all vehicles are the same is the key. Developing this technology isn't easy but we have nearly 20 years of testing to show what we have learned. We are confident that we can reduce emissions on internal combustion engines.
Some solutions we have are tried and tested, however we do come across vehicle's or engine's that need more time to get right. This is the mature of hydrogen on demand and it's what we do best.
Hydrogen on demand has been around for a long time. However times have moved on and so has the technology. We are leading the way in this technology by testing different methods to get to the same goal. Low vehicle emissions is possible. This is a useful and cost effective way to reduce emissions and improve your vehicle.
With more and more cities becoming low emissions zones we have helped many customers to become compliant in these zones. Why not try ECS vehicle low emissions technology.
Interested ?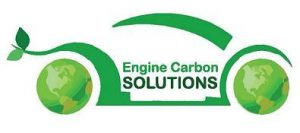 Call or email for more info.