Here at ECS we design and manufacture engine carbon cleaning machines and other products to reduce carbon build up and also lower emissions. We have our own R&D facility to allow us to fully test our products prior to launching them and to ensure we offer the best products every time. The first 24v portable engine carbon cleaning machine is now available from stock. Want a demo of our range of machines then just get in touch.
To assist customers we have a growing dealer network throughout the UK who enjoy the ease of use and reliability of our equipment. We sell to retail customers like garages, mobile technicians and wholesale partners alike. To find out more please feel free to contact us direct.
We also have our own DPF cleaning fluid available only for trade use. Have a garage or do DPF cleaning then we can provide fluid at a very cost effective price. Our Ultimate DPF cleaning fluid is compatible with all on vehicle cleaning machines and also all DPF's from cars to trucks and excavators. Want to find out more email or call. Join our network now !
We have a UK wide network of emission specialists ready to help. If you are a garage and want to join our network then call or email now. No monthly fees, no marketing charges and no commitments, just simply purchase the equipment and any training you need. We can offer you all the help and backup to get you going.
Need to call us then it's free just call 0800 774 7134
We also stock fully refurbished used equipment with warranty just call free to get more information. 
The first 24v portable engine carbon cleaning machine is now available. All 12v and 24v machines are in stock. 
Book an Engine Carbon Clean NOW !! 
Call now on 0800 774 7134
Fully mobile to your home or place of work.
* NEW BUDGET LEVEL ENGINE CARBON CLEANING MACHINE – NOW AVAILABLE *
* Need Training ? Then check out our deals in our on line shop or get in touch*
* Ozone purifier machines available contact for more info *
We are looking for distributors for our products both UK and global. Get in touch now !!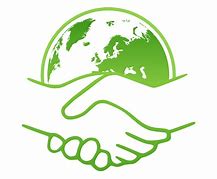 All our equipment is designed and built by us in the UK, fully CE approved and covered by our warranty.
Didn't buy from us ? We can verify if you have a genuine product or not. Get in touch.